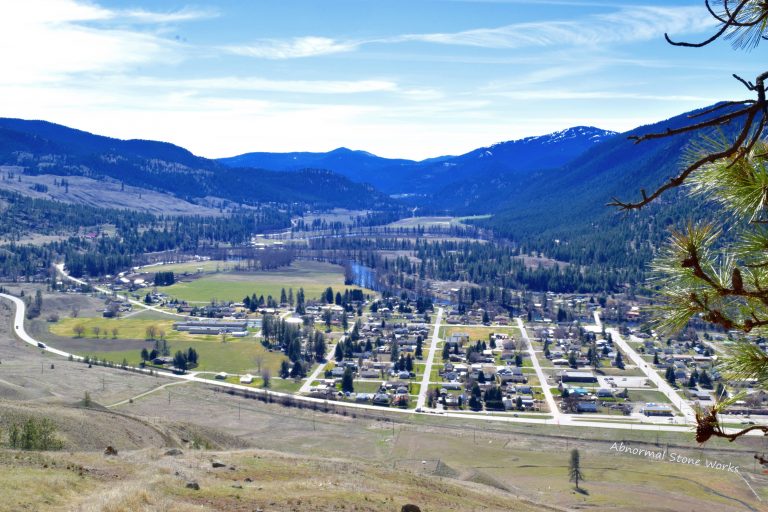 The Village of Midway, population 649 people, is located in the heart of the Kettle Valley where the Kettle River meets the mountains and meanders through the Canada-USA border. A small border town with a big personality, Midway has something for everyone.
Midway offers a variety of recreational opportunities for all seasons. Walk, bike, snowshoe, or cross-country ski along the Kettle Valley Railroad Trail; enjoy the Kettle River; explore the mountain side on our hiking trails; or play a round of golf at the nearby Kettle Valley Golf Course.
Green space is plentiful and the James G. McMynn Village Park is the perfect spot for a picnic, or enjoy a relaxing family getaway camping at our scenic Frank Carpenter Memorial Riverfront Park located along the beautiful Kettle River.
The Kettle River Museum, which displays the Boundary area's history, is the location of "Mile 0" of the Kettle Valley Railroad and the original station house. It was built in 1900 and houses exhibits commemorating the steam railway era of Southern BC and the British Columbia Provincial Police Force. The museum sits adjacent to the TransCanada Trail and is a perfect rest stop for visitors exploring the sun-drenched valley known as Midway.
Visit one, or all, of the historic sites Midway has to offer:
Kamigochi House – is the site where the old Spokane Hotel was once located, the hotel closed in the 1940s.
Delisle House – built in 1894, it was the Lundy residence – one of the early pioneers – and is now a private residence.
Kettle River Inn – built in 1900 and was known as the Midway Hotel, the first hotel in Midway.
United Church – built in 1905 by the Great Northern Railway Crew, an engineer donated the bell, John R. Jackson donated the land, and the Sunday school room was added in 1959.
Old School House – the oldest one in the area, currently vacant.
Entwined Trees – the trees were joined together by the First Nations that camped in Midway, from America and the Okanagan, as a symbol commemorated by the saying; "Yet they are separated, be as one." The Entwined Trees Park is also home to the Gateway (Stekthal) Learning Circle created by local artist David Seven Deers with support from the Village of Midway and School District 51.