The Community Centre is located at 692 Seventh Ave. and is owned and operated by the Village of Midway. There is a full kitchen located in the basement and a bar area in the main hall upstairs.
The Community Centre is available to rent for a range of events and activities including meetings, weddings, AGMS, banquets, craft fairs, and more. Affordable rates in a central location make the Midway Community Centre a great choice for your next event.
Please contact the Village Office for rates and availability. All bookings must go through the Village Office prior to use of the centre, this includes all user groups who may use the centre on a regular basis. 
Building Capacity: 200 persons
Bookings:  250-449-2222
Midway Community Centre Addition and Renovation Project
Chris Fairbanks of Fairbanks Architects presented the following Design Development Brief including conceptual drawings for the Midway Community Centre Addition and Renovation Project at the Town Hall meeting on February 2, 2017:
Midway Community Centre Addition and Renovations Design Development Brief
---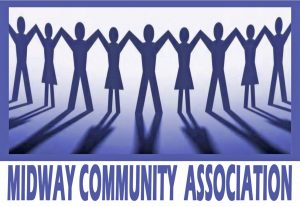 The Midway Community Association hosts multiple events at the Community Centre and in Midway throughout the year including the popular Christmas Kids Party each December, themed dances, and picnics in the park. If you are interested in joining the MCA please contact midwaycommunityassociation at gmail.com
All MCA events, and other events in and around Midway, are listed on the Events page.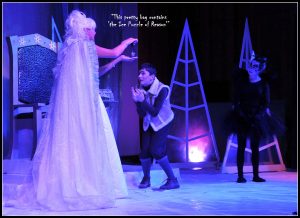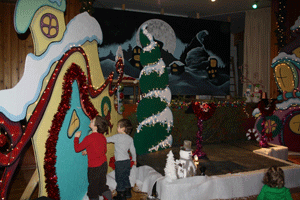 The Midway Community Centre is also home to Midway…and Beyond Little Theatre, a community theatre company that opened their doors to the local community with a live radio play All that Glisters in late 2014. The play, based on a local historical incident, recalled the robbery of three gold bars from Camp McKinney in 1896. This was followed by a second show in April 2015, a riotous comedy entitled Nana's Naughty Knickers.
Since then, the company has produced three more shows: a spoken word/dance show celebrating our beautiful Kettle River titled Riversong (2016); another comedy, Making a Hash of It (May 2016); and a fantasy, The Snow Queen (November 2016).
Another show is now in the offing, planned for late November/Early December 2017. Stay tuned here for updates! For more information call: 250-449-2378