Boundary Expo Recreation Centre Events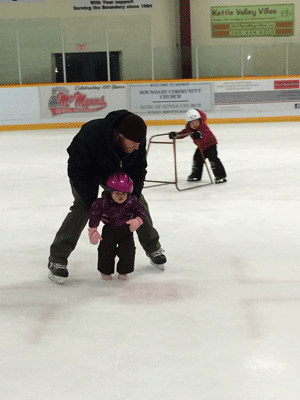 The Boundary Expo Recreation Centre is opening for the 2017-2018 season on Sunday, October 1, 2017. Please refer to the Arena Regular Schedule 2017-2018 for skating and scrimmage times.
February 23, 24 & 25, 2018 AAA Midget Girls Mini Tournament. Teams from Kimberley, Williams Lake and Seattle.
Friday night game at 7:00 pm
Saturday games at 8:00 am, 11:30 am and 3:00 pm
Sunday on the ice from 8:00am – 1:00 pm
February 24, 2018 – Grads vs Dads – 6:30 start
*dates and times subject to change*
***
The Boundary Expo Recreation Centre is home to Minor Hockey in the West Boundary and draws players from Midway, Rock Creek, Greenwood, and surrounding areas.
The local high school uses the arena for their Hockey Academy during the school year and allows students of all skill levels the chance to play the game. 
The BERC features an NHL-sized ice surface, concession stand, four brand new state-of-the-art change rooms, four smaller changes rooms, and a fitness room. Hockey teams from all over BC and Washington State have discovered the BERC and travel to Midway to play hockey and host tournaments when ice time is unavailable in their own communities. The Grand Forks Border Bruins host regular season games a few times a season that always draw a large crowd who is excited to watch some fast-paced hockey close to home.
The BERC is the perfect meeting place for out-of-town teams looking to meet in the middle for games to help cut down on travel time for everyone.
The local Men's and Oldtimers hockey teams host an annual Mens and Ladies tournament that is always a popular event.
Seasonal skating and scrimmage passes are offered at affordable prices and private ice rentals, as well as birthday party packages, are available.
Wheel chair accessible.
Located at 735 Seventh Ave.
BERC Contact Information:
Bob Peters, BERC Manager – 250-449-2645 or arenamanager.midwaybc [AT] shaw [DOT]ca
Sheri Harpur, Ice and arena rentals – 250-449-2222